The group stages of the largest Summer Cup yet are just about wrapped up. Let's take a look at who made it out of groups, how, and what their prospects look like going forward.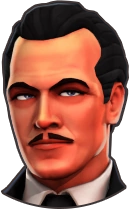 Group A
---
Predictions for Group A seemed to be relatively straightforward for most: virifaux would be the winner of the group, while the rest of the group battles it out for second. Though viri did win the group, and Harren came in second past Tflameee and BasiQ, the individual matches didn't come out the way most expected. viri bled at the hands of Tflameee, and only took first in the group of the strength of tiebreakers. Unfortunately, Tflameee's 1-1-1 record was not enough to advance, due to their draw against BasiQ, who gained their only point during that match.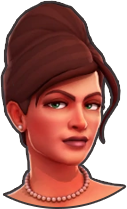 Group B
---
Group B at the time of this writing is still unfinished. All of the matches up to Day 2 have been played, but none of those in Day 3 have. Despite this, a quick snapshot of what's likely going forth for this group is in order: Turnipboy has secured a berth in the Round of 32 with wins on each of the first two days, and is guaranteed first place due to the massive number of draws among the others. Dejoker is theoretically in the best position to make second out of the group with two draws, but their week 3 match is Turnipboy and they will need to make something happen against him that the others have not. If Turnipboy makes the 3-0 dream come true, the winner of the Quicklime–Mrrgrs match take second place.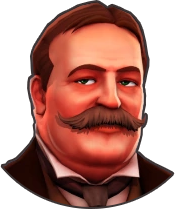 Group C
---
Over in Group C, Pofke has made a fairly dominant showing, coming away with first place with two wins, drawing only Plastikqs, who finished second. The new face on the scene, supposablemeg, will unfortunately leave in fourth place, but not without drawing Plastikqs, an impressive competitive debut in a tough group. Yglini is our third place finisher, managing to take a victory over supposablemeg. This group just goes to show that the transitive property doesn't apply all that much to SpyParty.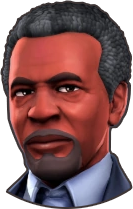 Group D
---
Group D is one of the more clear-cut groups, but at the same time, also one of the more surprising. Given the presence of new SCL Diamond Division entrant YerAnd, one would expect the rest of the group to battle for second place. However, Ryooo had something to say about that, taking their second upset over YerAnd in as many Summer Cups and closing out the group at 3-0. Despite this loss, YerAnd ensured second place with two 6-2 victories over the group's other competitors, dbdkmezz and Tabsies.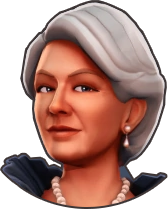 Group E
---
Group E saw one of the most dominant performances of the group stages, as skrewwl00se dropped just two games across their three sets. The rest of the group settled evenly behind skreww, with tristam achieving two wins when they weren't being decimated by the group leader, and gabrio coming away with one win over the fourth place finisher, Sirenktank.
Group F
---
Group F is another one of our groups that has a direct inverse relationship with matches won and placement; with a clean sweep of the group stages, Mintyrug takes first place with Magicdoer1 falling right behind. Unfortunately for Hunu and AndiVX, their tournament will end here.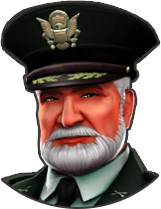 Group G
---
Group G was widely heralded as the Group of Death coming into the tournament, with rising stars OpiWrites (hey, that's me!) and DOWSEY thrown together with long time Diamond (now Platinum) veteran Magician1099, and returning killer Nanthelas. Predictions on who might escape alive flew fast and furious, but in the end it was Opi and DOWSEY who locked up the two spots, with two victories apiece, drawing each other. With identical 2-0-1 records, the two players went to games won tiebreaker…which was also deadlocked at 15. The second tiebreaker was definitive, with Opi sweeping one more venue.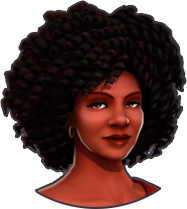 Group H
---
Group H featured one of the most enigmatic players in competitive SpyParty, Wodar. It's often been said that Wodar plays to the level of his opponents, and that held mostly true here with his second place finish. Kmars133 took first by defeating Wodar, and narrowly missed a perfect 3-0 record by drawing Paratroopa, who finished third. Fancypants was unable to make much of a showing, drawing only Paratroopa and finishing fourth.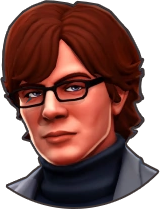 Group I
---
Group I was always meant to be a race for second place, with rising Diamond star Pwndnoob holding a huge experiential advantage over his competitors and dominating en route to a 3-0 finish. jd105l took second place with two victories over competitive newcombers Augleb240 and ibutra. Despite the seemingly poor performances, both new players showed a great deal of skill for their experience level; don't be surprised to see either back and better in future competitions.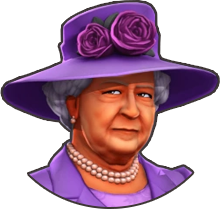 Group J
---
Group J was another race for second place, with long time Diamond veteran and SCL5 Championship runner-up KCMmmmm present. However, his group stage was not perfect, as many expected, as he draw longtime player (but rare competitive entrant) ZeroTKA in his third match. Calvin Schoolidge knocked down second place by securing victories over the other two contenders, and garethdmm finished third.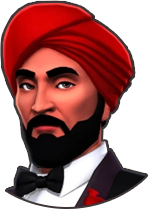 Group K
---
Group K was a de facto Group of Death, simply by including the king himself, KrazyCaley, who finished as expected at 3-0. But it wasn't just his presence that made this group intimidating: Winter Cup finalist abearRAWR, a strong but mysterious player who has only participated in seasonal tournaments, finished second, losing only to Caley. Tournament organizer Royal_Flu$h was knocked out, as was degran, a solid competitor who wasn't quite up to the might of the monarch and the bear.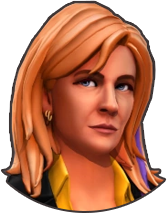 Group L
---
Group L was yet another battle for second because of another conspicuous Diamond player: WarningTrack absolutely dominated the group, taking 7-1 victories in all three of his matches. The rest of the group however, did not play out as many expected: Sheph, SCL5 Bronze champion, was the favorite for second, but surprisingly finished 0-3. Instead, long time upset queen Catnip took second going 2-1. Varanas returned to the competitive scene, but was unable to convert the victories to advance.
Group M
---
Group M was a battle for second place. Huh, I think I've heard that phrase somewhere before. Yeesh, winner of the last two Summer Cups, came in as the heavy favorite and delivered with a 3-0 finish over what was most definitely not an easy group. Every single participant in this group is an above-average player, with many making postseason appearances in SCL5. Unfortunately, SergioC89 and monaters were unable to stand up to Yeesh's might and secure a second place berth. Instead, up-and-coming Kotte continued their ascent to take second.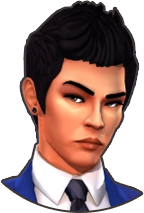 Group N
---
Group N seemed to have a clear favorite in SCL5 Platinum contender FalconHit, but he finished at 1-1-1, good for second, while spedmonkey, fresh out of Challenger in SCL5, took first place at 2-1. Iggythegrifter and daheadhunter, despite a pivotal win and draw against FalconHit, respectively, fell short of advancing.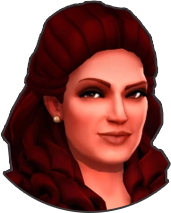 Group O
---
Group O was a fairly easy to predict group for a lot of people coming into Summer Cup: with two veterans of competitive play and two fresh faces, many correctly predicted the outcome…except for one thing: FurbyFubar came out in first place over Max Edward Snax with a 3-0 group stage sweep.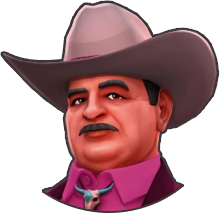 Group P
---
Our final group, Group P, is yet another that pitted two veterans of competitive play against two newcomers. Lazybear, third place in Gold in SCL5, and Turnout8, long time (and once Diamond) SCL competitor, were the favorites to advance, but KumaKid edged out the latter for second in their first ever competition. Lazybear advanced more easily than expected, tying skrewwl00se for the most individual game wins of any player in the group stages, with 22.