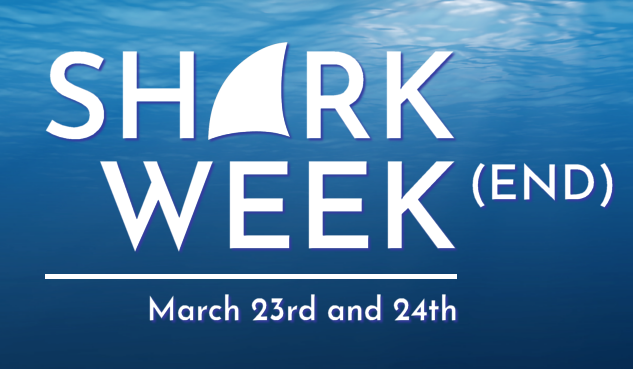 Day 1: Round Robin
Roughly two dozen people showed up to compete in Shark Week(end), a weekend-long mini-tournament to test and explore the game's newest venue, Aquarium. The new venue's most notable feature is a massive shark that swims back and forth between the sniper and the party, creating temporary (but significant, and predictable) occlusion.
Given the uptick in participation from the Teien tournament in December, the proceedings on the first day lasted roughly three-and-a-half-hours, and not everyone completed every match. Most players played 42 games. The top four slots were as follows:

Narrowly missing the cut were wodar (on a head-to-head tiebreaker), warningtrack, magidoer1, skrewwl00se, and OpiWrites, all coming within one or two games of reaching the second day. 450 games were played in total, and the spies narrowly came out on top, winning just over 51% of those games. You can download all of them here: Day 1 Replays.
Both davidw and lazybear were also among the finalists in the Teien Tournament in December.
DOWSEY's 33-9 Day 1 record belies his strength on the new venue; he started the day on a ridiculous 16-0 run, and was at various points 21-1 and 26-2, before fading down the stretch. In the end, he went 2-0 against two thirds of his competitors, and was only swept himself twice, both near the end of the grueling game marathon that was Day 1.
Day 2: Semi-Finals and Finals
Here are the replays for each set:
All three sets were cast:
You can also view them each individually: DOWSEY/davidw, lazybear/turnipboy, and DOWSEY/lazybear.
davidw went up 4-1 on DOWSEY in the first match after DOWSEY accidentally clanked a statue, but that was the last mistake he'd make, winning the next six games to take the set, clanking on the last second of the clinching victory to bookend the comeback. turnipboy also found himself setting on a three game margin against lazybear, but suffered the same fate after lazybear forced a 6-6 tie and then won in the first two games of the tiebreaker.
The counterintuitive strategy of falling behind stopped working in the finals, however, as DOWSEY went up 4-0 and cruised to a 7-3 victory. In total, his two-day record on Aquarium was 47-15, just shy of a 76% win rate.
---
This was the third venue-specific tournament of the last year, all three revolving around recently-released venues. Thanks to OpiWrites for organizing the tournament, and to everyone who participated.