In one month (Saturday, May 8th), we'll be hosting a SpyParty Charity Streamathon to benefit animal welfare! It'll start at 1:00 PM ET and probably go all day.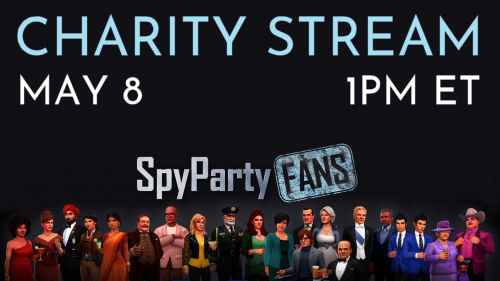 We've got lots of prizes and surprises in store: a new stream setup, group activities (mostly SpyParty related, but a few other games here and there), prize raffles (everyone who donates is eligible!), a bunch of stupid new memes, and a lot more. The community as a whole will even have the opportunity to unlock new SpyPartyFans.com features live on stream. It's all for a great cause, and we'll match every dollar.
It'll be at https://www.twitch.tv/spypartyfans.