---
Subscribe
Get email updates about new entries:
---
Twitter

---


Search
What is SpyParty?
SpyParty is a spy game about human behavior, performance, perception, and deception. While most espionage games have you spend your time shooting stuff, blowing stuff up, and driving fast, SpyParty has you hide in plain sight, deceive your opponent, and detect subtle behavioral tells to achieve your objectives.
Unlike the suave and confident spies you might find in films or books, most spies in spy games are more like super powered commandos--more Rambo than James Bond. By contrast, SpyParty is a new and quite different game about the more interesting and deeper aspects of being a spy.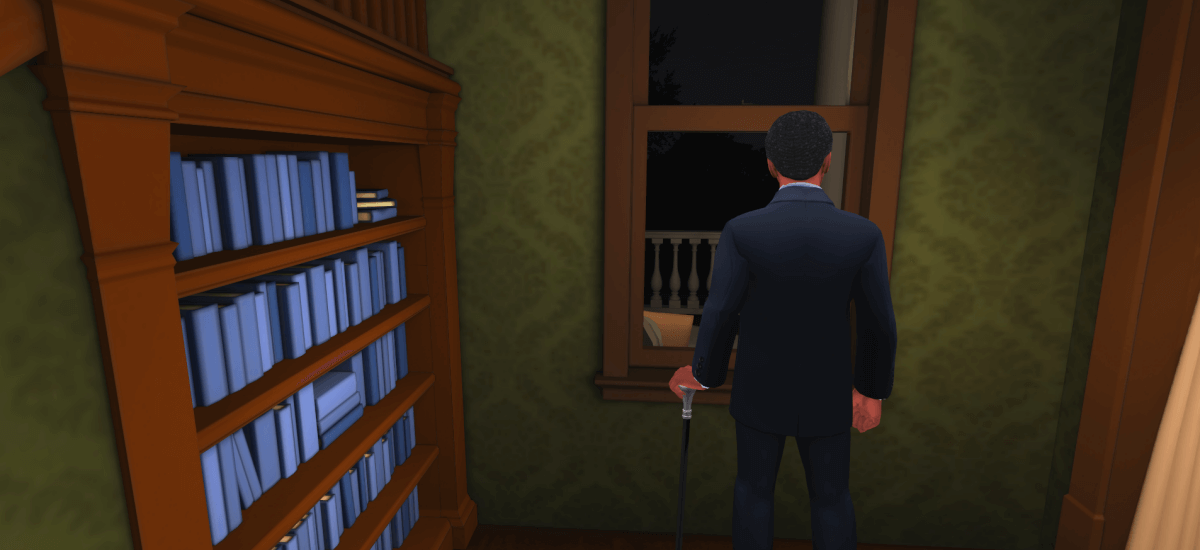 I will not be competing in SCL Season 6, and will in fact be taking an extended hiatus from SpyParty competitive play which will last for the foreseeable future. I will continue to administer the league, though, and I will continue to play SpyParty casually and be an active member of this wonderful community. The hiatus only extends to actual competitive play.
The reason is a simple one of time. Playing SpyParty competitively requires an enormous sum of time and effort from me, and while I could feasibly continue to keep that up, it always takes away greatly from other projects I could be working on, especially other projects for SpyParty.
Continue reading →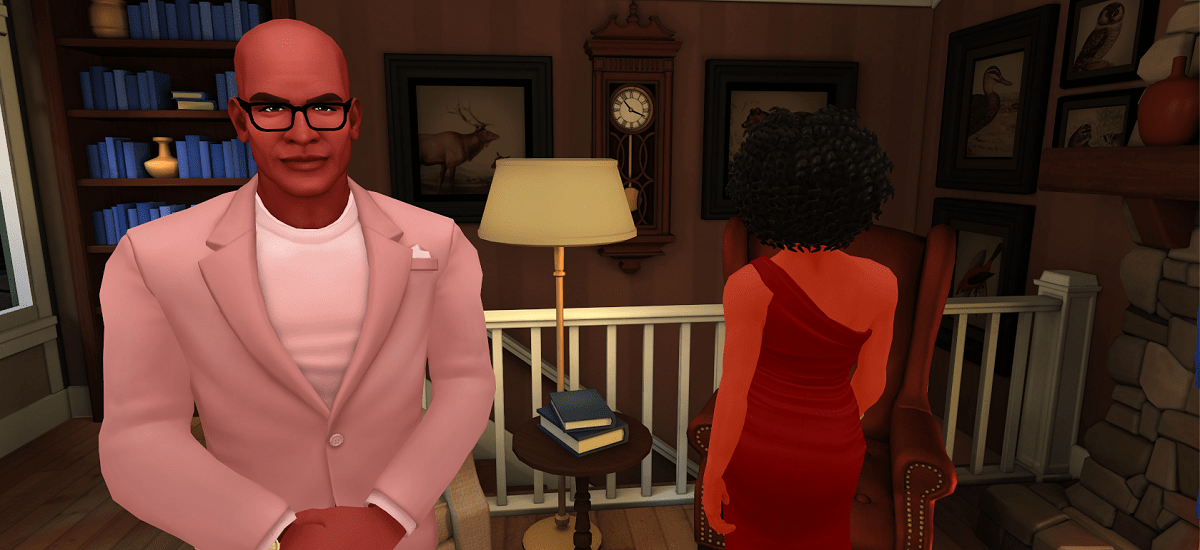 As a SpyParty player learns the game, they develop their own distinct style and approach. In the course of doing so many players begin, consciously or unconsciously, taking the same basic approach to each game, hitting the same notes in the same places. I've started referring to this as the "rhythm" of SpyParty, because I see it time and again, in the majority of my opponents' games and my own games as well. While this rhythm serves as a strong foundation for play, the best players learn to break it to their own advantage.
Continue reading →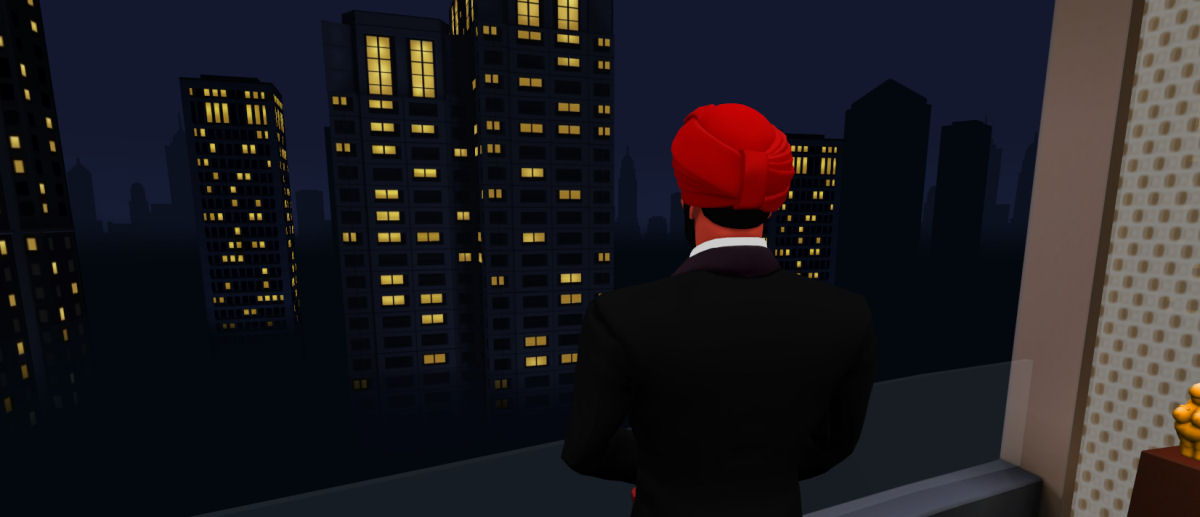 Which missions are the strongest?
There's much debate in the SpyParty community about this question, and even players who don't engage in that debate influence it; the way one plays spy is a direct reflection of which missions they believe are strong in various situations. But how do we evaluate mission strength, and by extension, how do the venues we visit affect those evaluations?
We can answer this question by answering two others:

The 7th Annual SpyParty Summer Cup has come to an end, and as much as it irks me to write it: All Hail the King. KrazyCaley returned to the the event this year and showed his dominance yet again by winning his third Summer Cup title, breaking the tie with Yeesh, WHO WAS last year's champion and IS the only person to do it back-to-back.
It wasn't an easy road, however. This year's Summer Cup was the biggest yet: 64 players began on the road to the Cup this year, doubling 2018's 32. The prize pool grew with the player pool, with over $200 in cash prizes and other amenities. A full list of the prizes are shown below, some of which were both revealed and award in the Closing Ceremony.
Continue reading →
For the fourth consecutive year, SpyParty fans attending PAX West in Seattle were gifted a custom-designed shirt commemorating the assembly. This year, the theme was the same as the game's new trio of venues: occlusion. Behold, the Sharkji: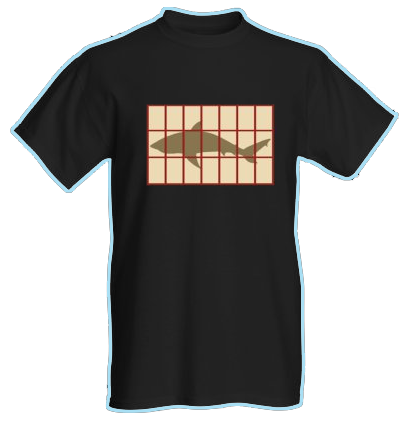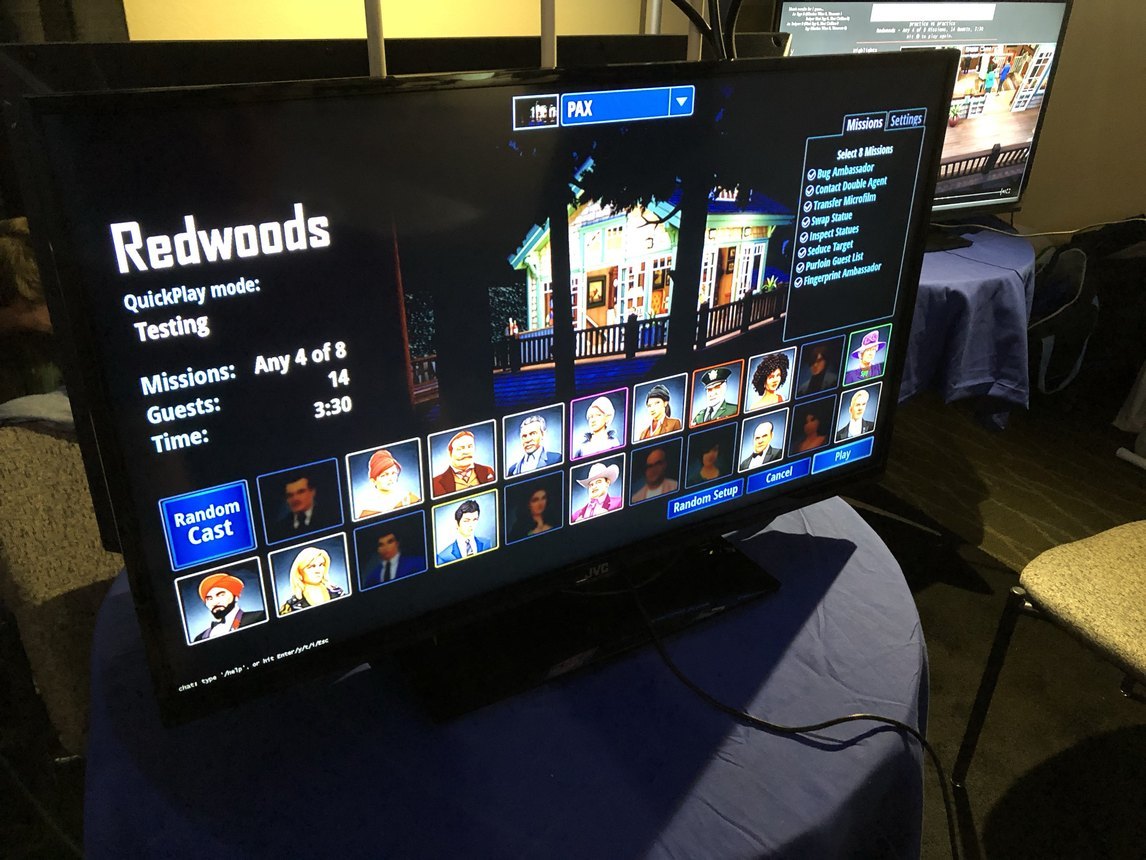 When Teien was released last year we were told it was the first of three venues exploring various forms of occlusion. The second, of course, was Aquarium. And we now have our first look at the third. It's called Redwoods.
Continue reading →